Housed on the site on the Peranakan culture conservation building, Our pet accommodation are equipped with different theme and unique decorations.
A welcoming boutique space contrasting with a soothing and calm atmosphere which offer a quiet and stress free environment for your poochbabies.
A perfect getaway for your poochbabies designed with cozy ambience , bed , carpet & various of theme room to suit the taste of your little one!
Pooch's Nannies also provide 24 hours boarding & nursing care services with staff on shifts.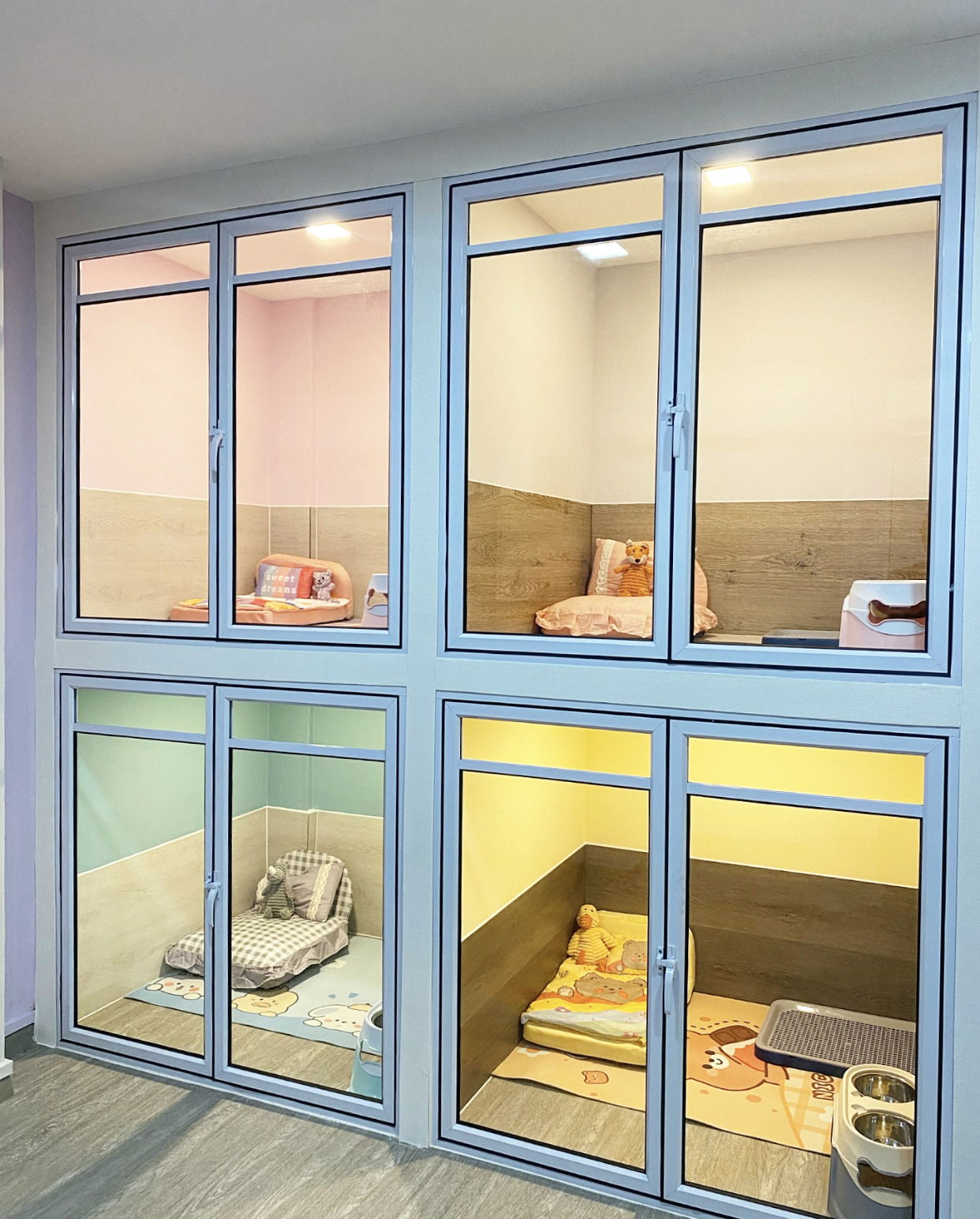 STANDARD ROOM
SIZE: 1100MM x 1200MM
BED: 1 QUEEN SIZE
Recommended space for toy or small pooch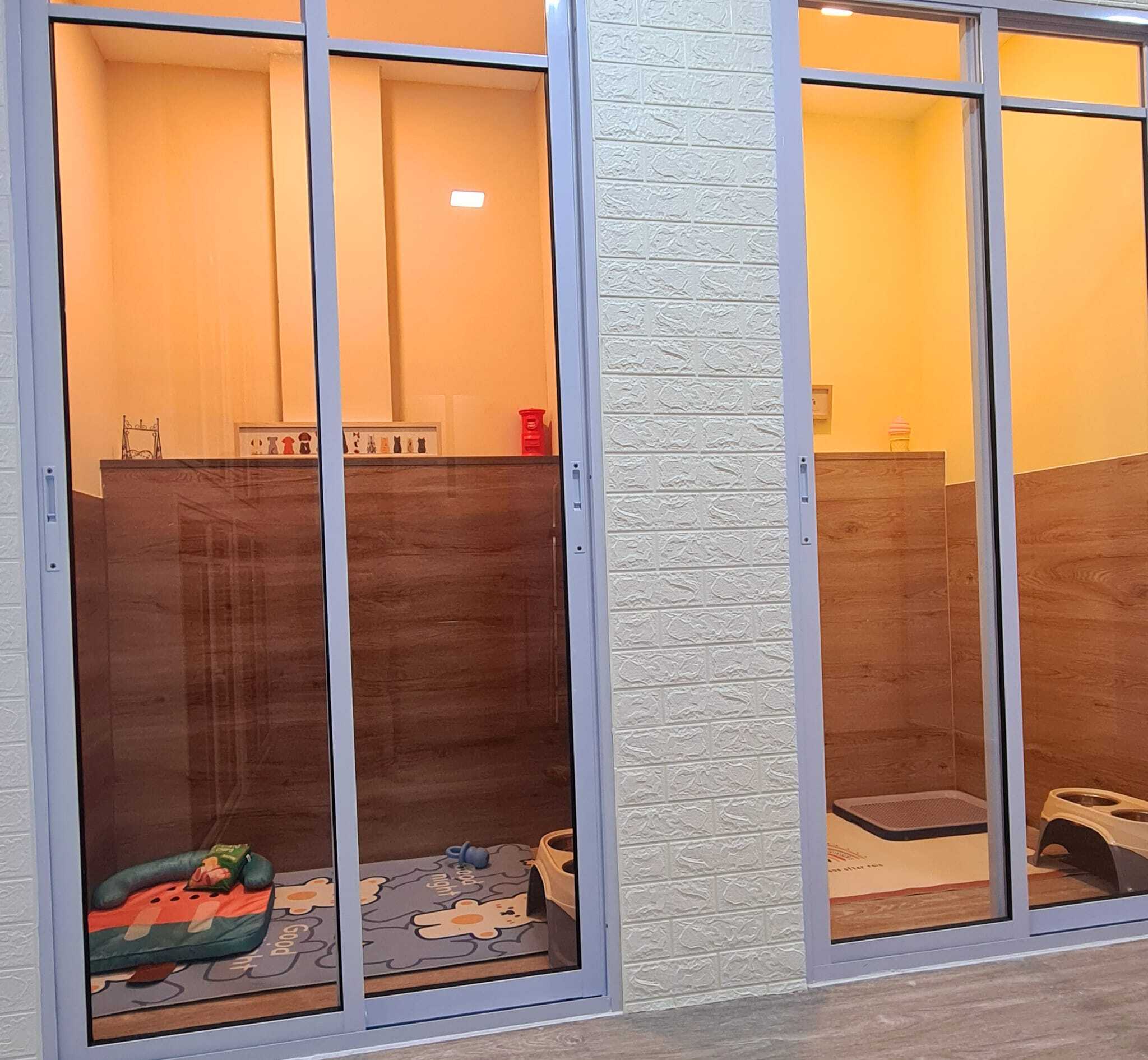 SUITE ROOM
SIZE: 1400mm x 1200mm
BED: 1 QUEEN SIZE
Recommended space for medium pooch
Book you slot now! Limited slots only
Boarding Registration Form
Check out our Boarding Package which offer up to 25% of discount
Property Facilities:
Things to do, way to relax
Play area facilities
Toys & Enrichment games
Making new friends & interactions
Check in / Check out
Check in from: 12pm - 7pm
Check out from 10am - 12pm
Early/Late check-in/check-out charges applies.
Late Collection Charges: $10/hr before 7pm; Nightly Rates applies after 7pm
A one-night charge includes the period from 12pm on the day of check-in until 12pm on the day of check-out.

(Terms and conditions applies)
Available in all room and living rooms
24-hour care
24-hour air-conditioning
In-room full access camera (8pm - 8am only)
Linens
Toiletries
Towel & Pee pad
Vinyl Flooring
Toys & Enrichment games
Calming music throughout the night
Fresh and Clean Water
Services
Transportation Islandwide
Professional Pet Grooming
Laundry services
Standby veterinary care
Cooking & Feeding
Administering Medication
CCTV access (8pm to 8am)
Access
CCTV in common areas
Fire extinguisher
24-hour security
Soundproof rooms
Check-in available until 9 PM
Front desk available until 9 PM
Online and Whatsapp chat available until 12 AM
Cleanliness and safety
Daily disinfection of all rooms and living areas
Daily disinfection of common areas
Daily disinfection of toys and amenities
Rooms are thoroughly sanitized between stays
Safe dining setup for pets
Prior to check-in, all pets are checked for ticks and fleas prevention and vaccinated against viruses
Hot water linen and laundry washing
Staff are trained in safety protocols
First Aid kit available
Sterilizing equipment is used to ensure a clean and safe environment.